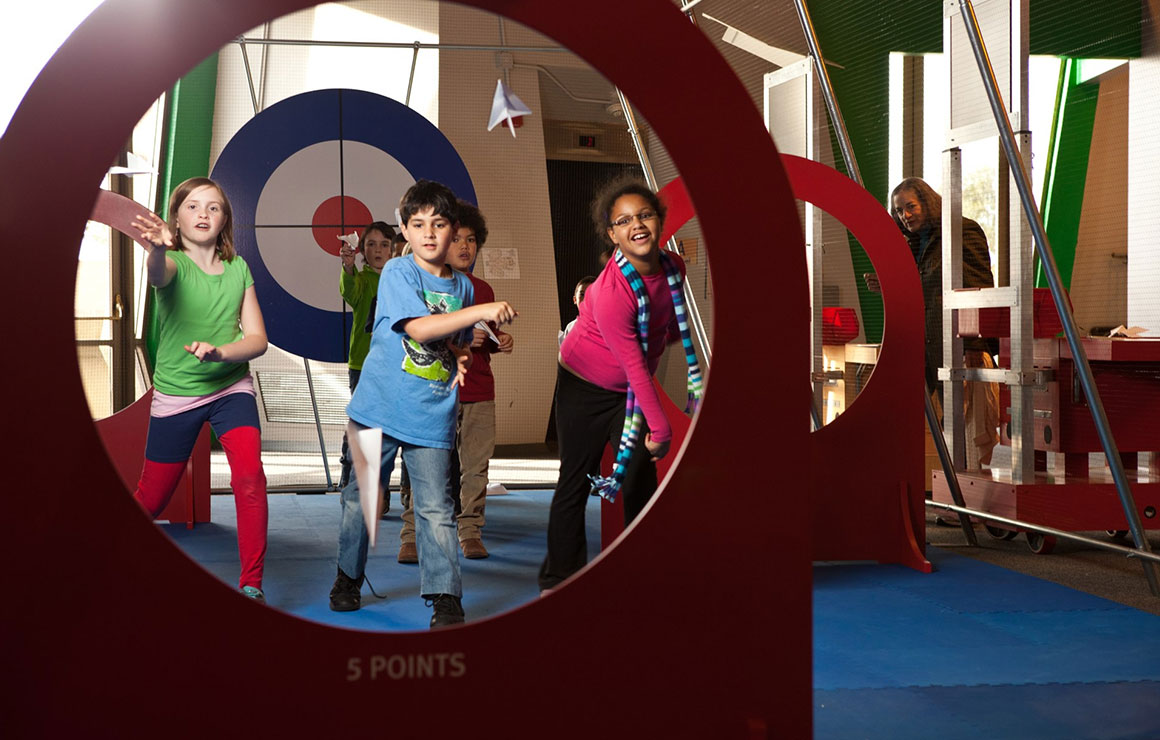 Look closely, ask the right questions, take risks, be inspired. This show is about innovation and how to make it happen.
Be part artist, part engineer and part scientist in this innovator incubator.
Creativity is the engine of innovation. To think outside of the box and solve problems, we just need practice. The Imaginate experience space sparks creativity by challenging participants to think differently and look beyond the obvious.
But creativity is only one part of the innovation equation. To encourage innovation, a society must value risk-taking, collaboration, perseverance and dreaming big—and where mistakes are considered perfect first tries. Through its unique experiences, this exhibition introduces visitors to just that type of environment while taking them on a journey to uncover their inner innovator. Along the way, participants discover that creative genius exists inside all of us.
Exhibit Samples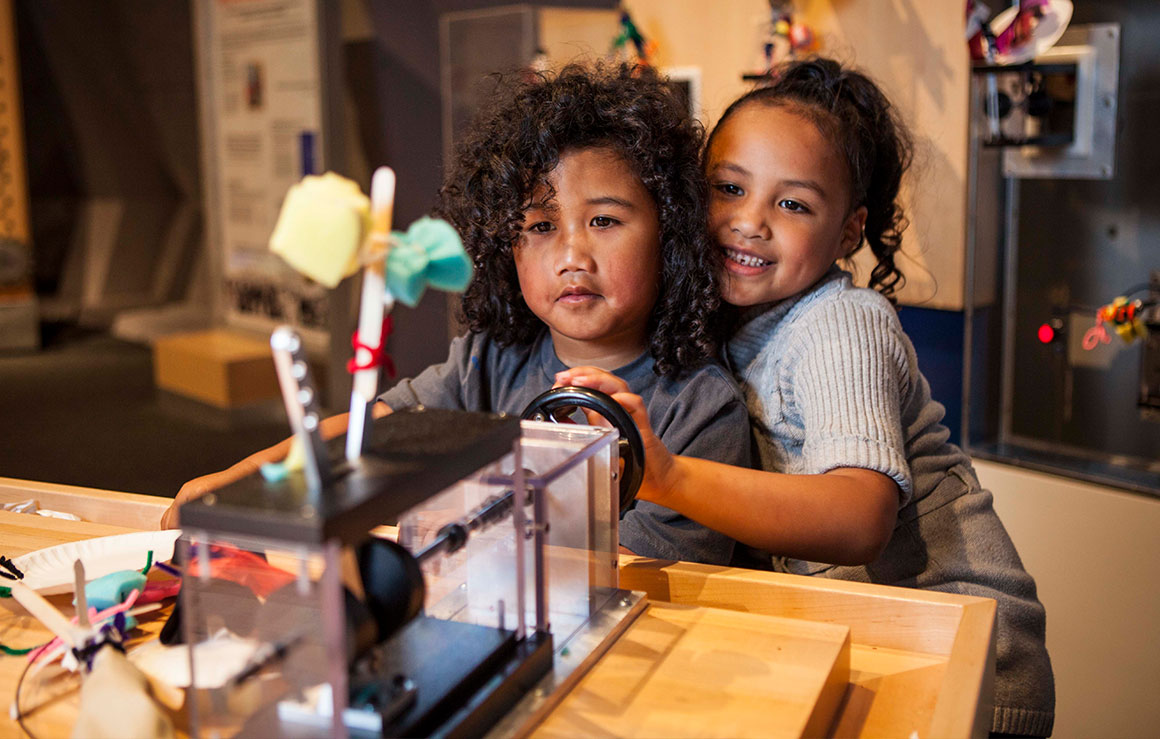 Kinetic Sculpture—Participants can create a story through the motion of an art piece.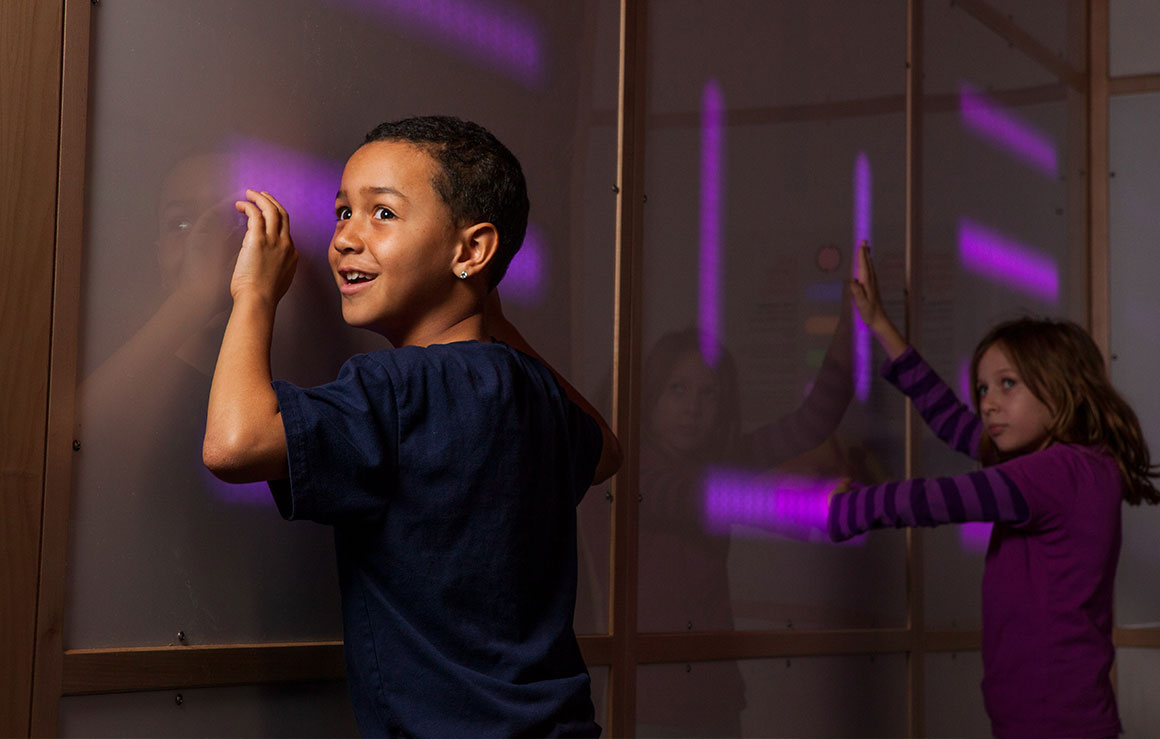 Sound Panels—Collaborate with friends to compose a musical masterpiece complete with rhythm, light and emotion.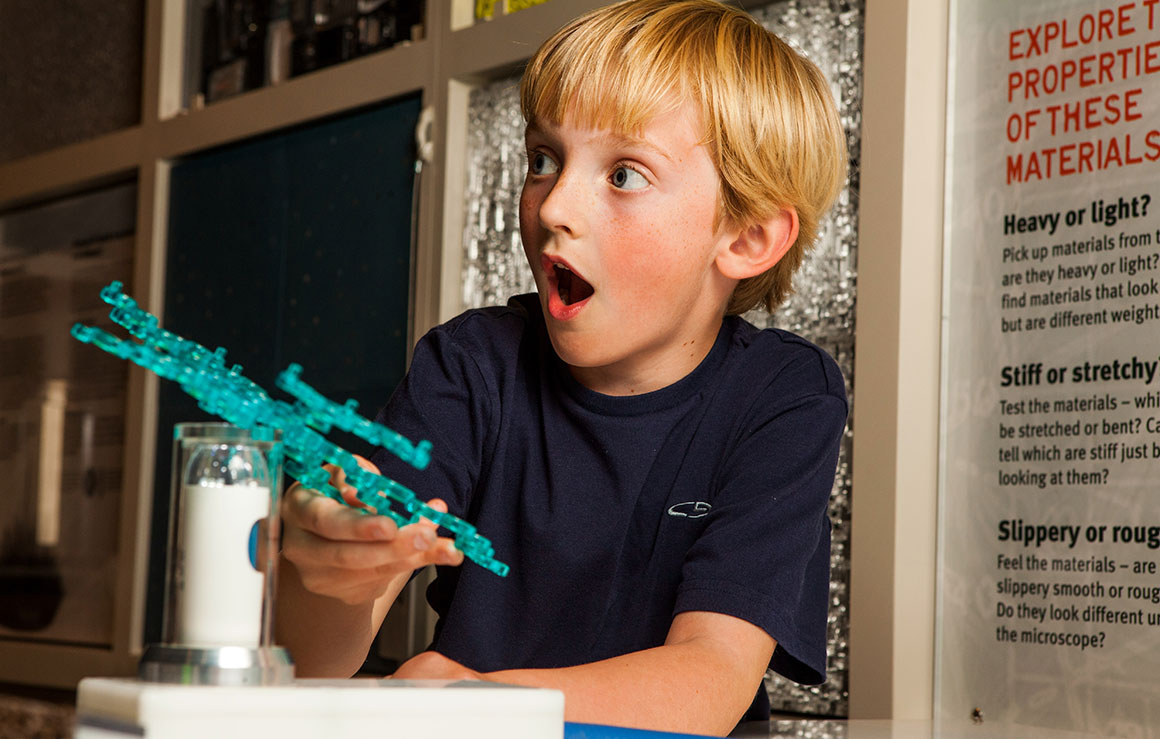 Create Something New—Design everyday items from unexpected materials in a space that's a combination artist's workshop and tinkerer's studio.
Rental Information
Exhibition Features
Available starting October 2020
557 sq. m. (6,000 sq. ft.)
Flexible design to accommodate many types of display areas
Multi-station interactive exhibits
Includes educational materials
Terms of Rental
Our team provides expert installation, project management and continuous support throughout the run of the show.
Terms of rental include:
A minimum of two Ontario Science Centre staff to supervise installation and takedown
A maximum of 10 working days each for installation and takedown