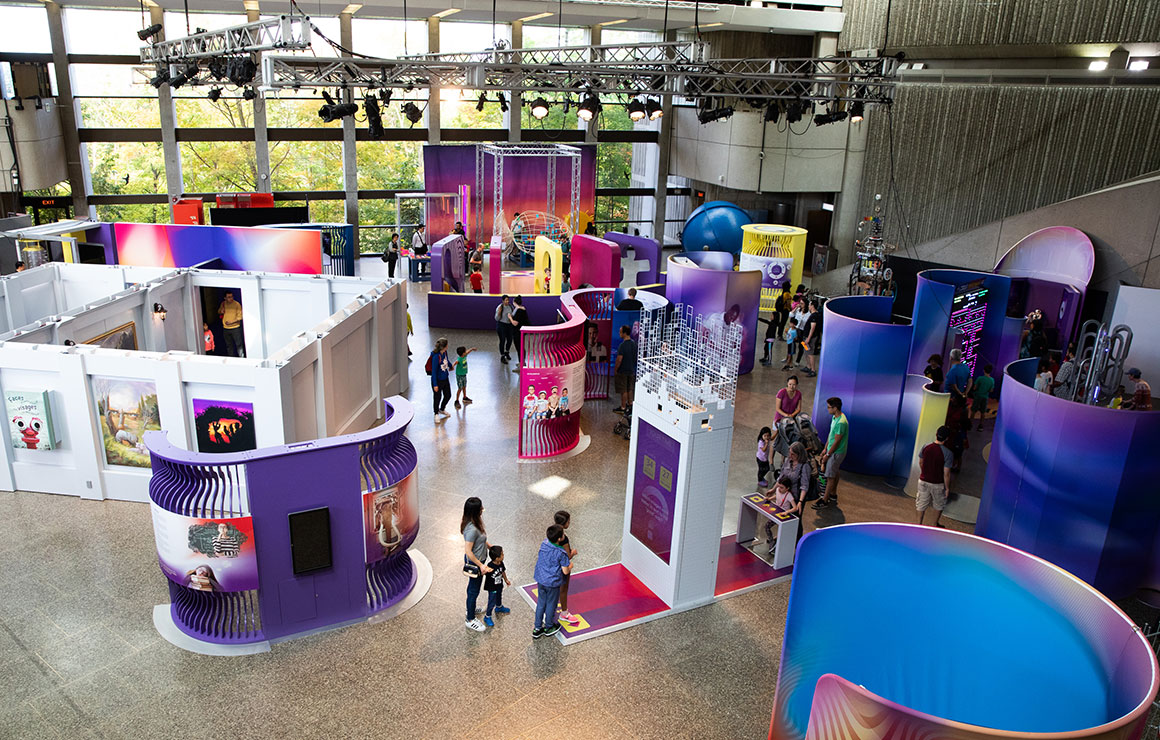 Explore why you think, feel, and react the way you do with our latest exhibition and uncover the remarkable power of your mind.
Ever wonder what's happening in your head? 
Step into our newest travelling exhibition and experience the inner workings of your mind.
Rooted in psychology, this family-friendly exhibition brings mental processes like decision-making, memory and emotions to life through colourful, playful and fun hands-on exhibits. This exhibition is designed to keep you in the moment and encourages self-reflection through prompting questions: 
What makes you, you? (Yes, you read that right.)
Would you choose pain over boredom?
When you dream, are you still you?
Exhibit Samples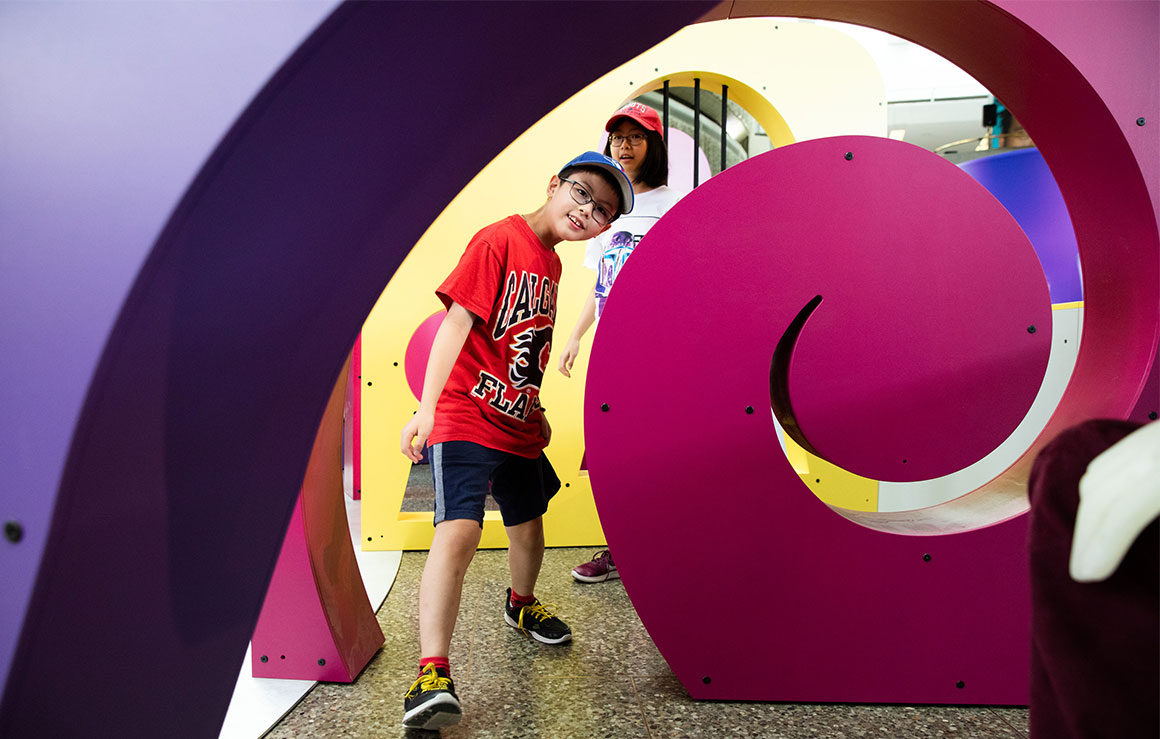 Shape Shifter—Use your problem-solving skills to fit through unusual, cut-out shapes.
Flow State—Do you know what it's like to experience "flow"? Build a complex tune out of blocks or create visual art in thin air and find out if these activities are enough to put you in the zone.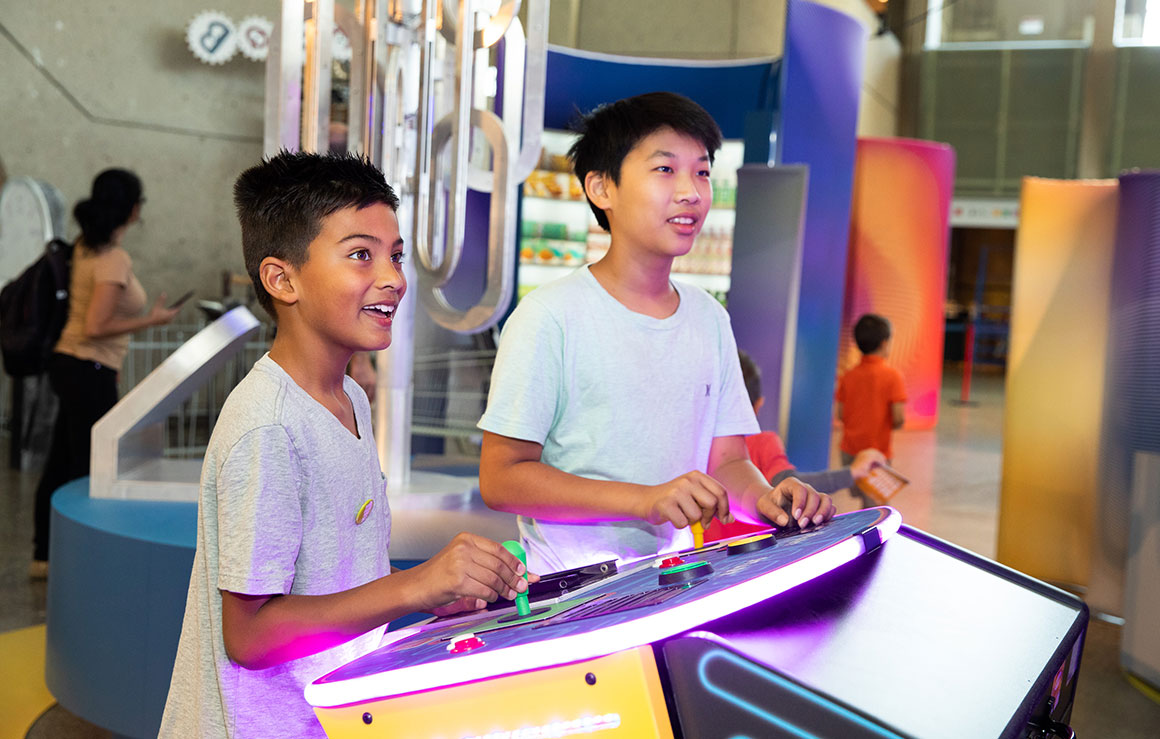 Decision-making Game—Here's your chance to play with game theory. To play the world's largest Pac-Man, two players must first strike a deal.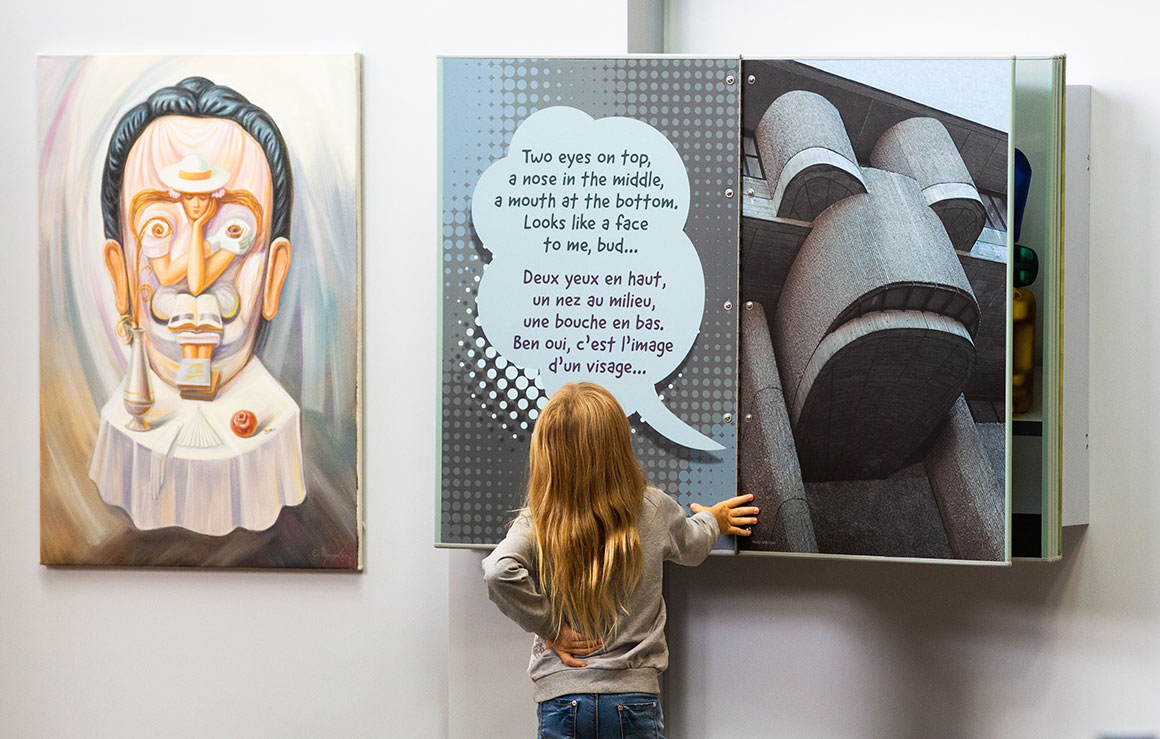 Facial Pareidolia—Some people see faces in weird places. Discover if you're one of them by reading a storybook and exploring unique artwork.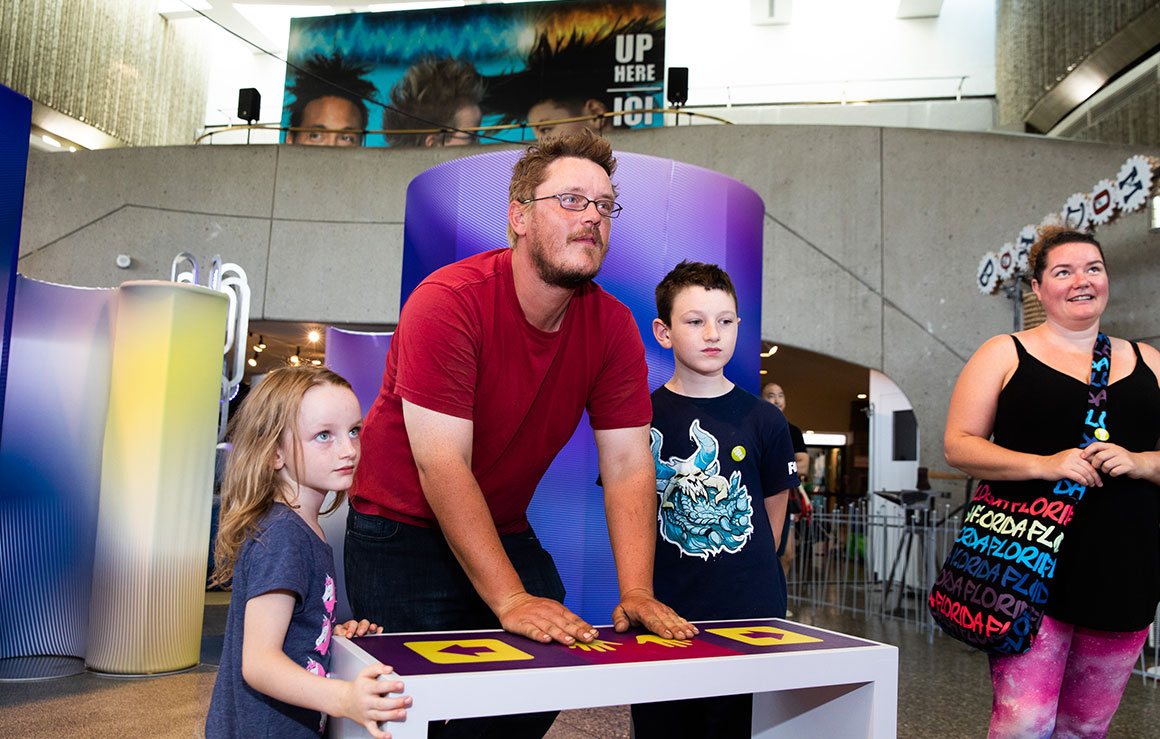 Where's Your Bias?—Think you know what you like? Uncover your hidden preferences in this rapid-fire sorting game.
Rental Information
Exhibition Features
Available starting October 2020
557 sq. m. (6,000 sq. ft.) to 743 sq. m. (8,000 sq. ft.)
Flexible design to accommodate many types of display areas
Multi-station interactive exhibits
Bilingual (English/French)
Terms of Rental
Our team provides expert installation, project management and continuous support throughout the run of the show.
Terms of rental include:
A minimum of two Ontario Science Centre staff to supervise installation and takedown
A maximum of 10 working days each for installation and takedown