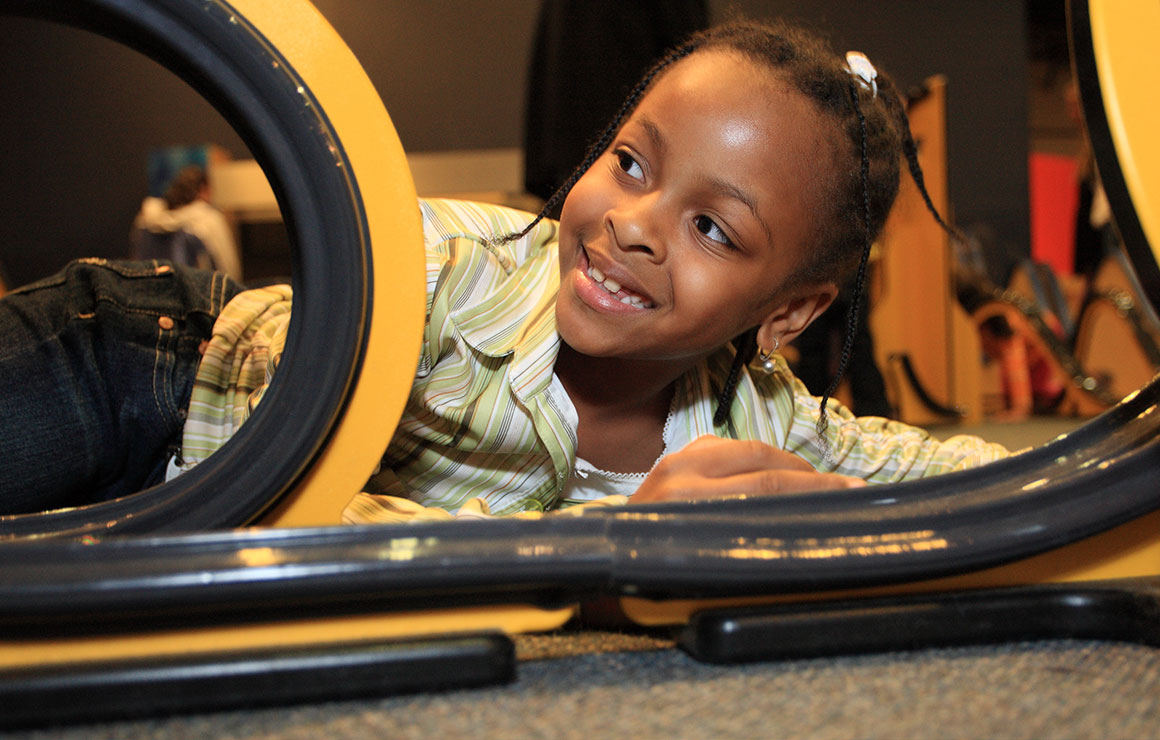 Help children find their inner scientists as they create personal roller coasters and test the variables affecting motion.
Help children learn about energy and motion. Children will combine and share their knowledge with others as they create their own roller coasters and test the variables that affect motion. It's all about energy!
Motion Mania is made up of two key components: Build Your Own Coaster and Energy Tracks.
The Build Your Own Coaster exhibit lets participants make discoveries about force, energy, friction and stability by sending balls down a variety of tracks that you have put together from a collection of hills, loops and ramps.
The Energy Tracks exhibit helps participants improve their observation, investigation, questioning and experimentation skills—and find out whether slopes, loops, hills, curves, gravity or speed make a difference to how things move.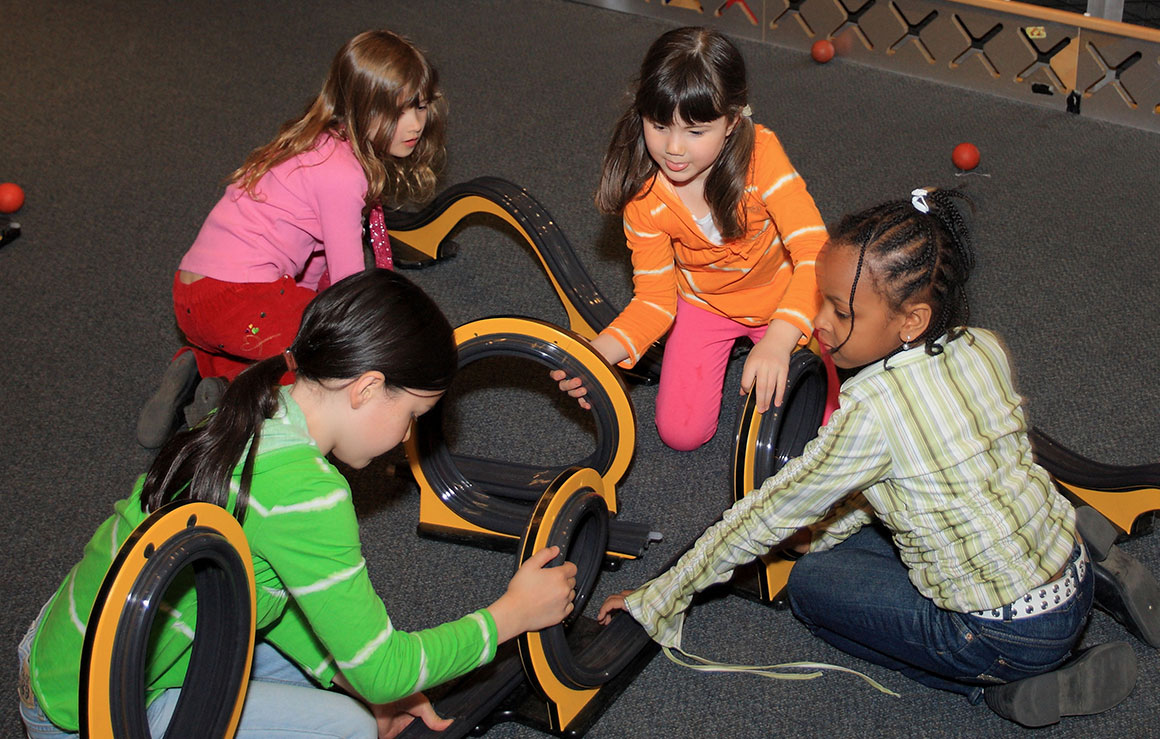 Build Your Own Coaster—An interactive experience that lets participants choose from over 30 coaster parts to build their own. Design, test and re-test your creation. What makes the best design? Where does the ball get its energy? How many different coasters can you build?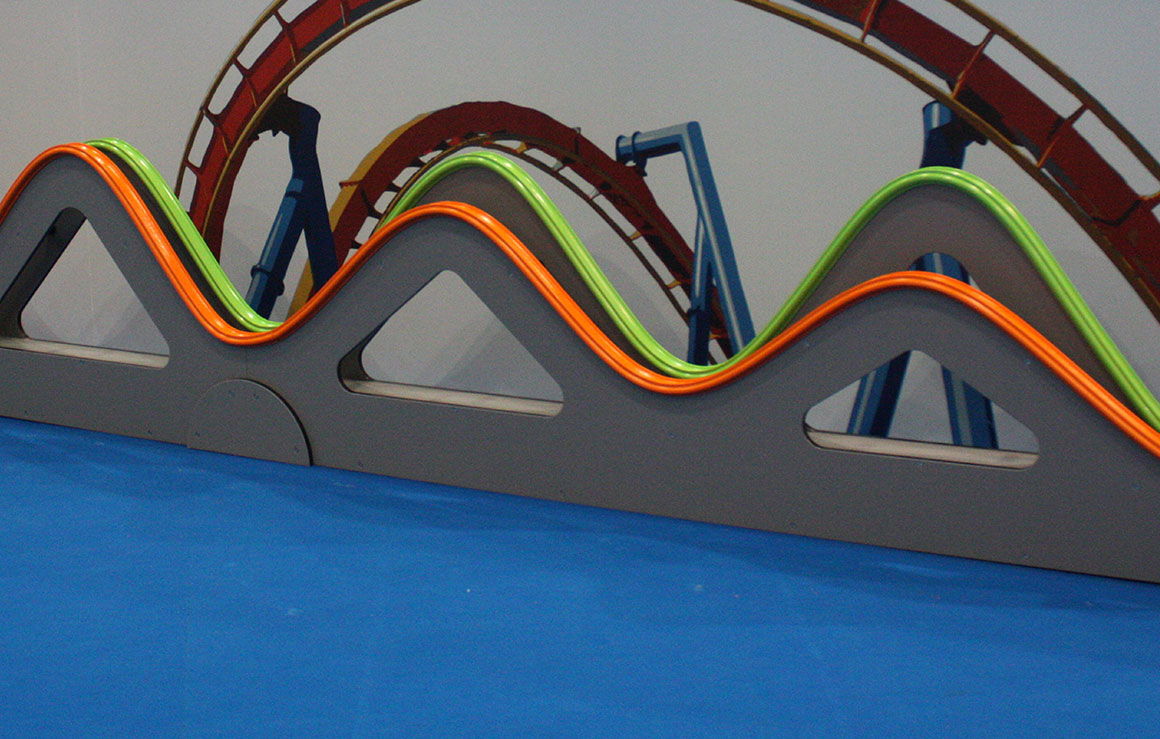 Energy Tracks—Test the variables that affect motion. Pick up a ball and place it on a track. Let it go! What affects whether the ball makes it to the end of the track? Is it the height or slope of each hill? The angle of the ramp or the shape of the loop? What role does gravity play?
Rental Information
Exhibition Features
Requires a display area of 186 sq. m. (2,000 sq. ft.)
Flexible design to accommodate many types of display areas
10 interactive exhibits
Integrated graphics
Content guidebook
Packing and crating
Easy installation and takedown
Terms of Rental
Our team provides expert installation, project management and continuous support throughout the run of the show.
Terms of rental include:
Half a day each for installation and takedown
Host institution receives installation and takedown manual—no special skills required