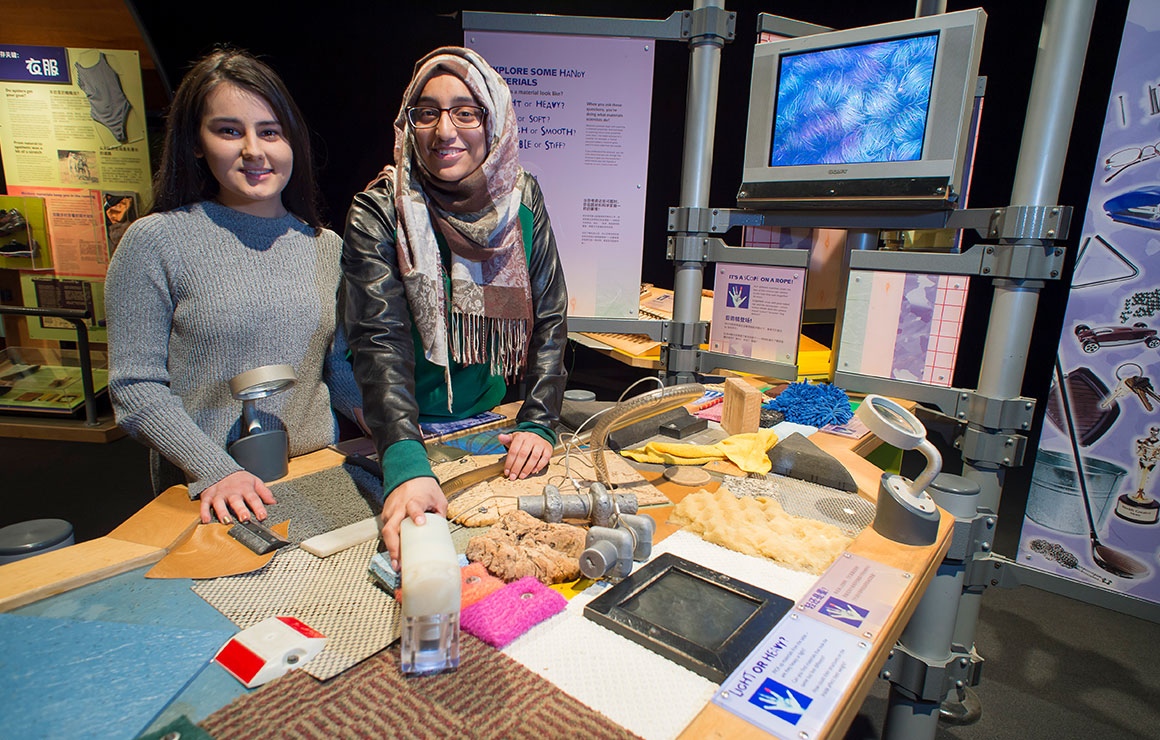 Explore the surprising science behind everyday materials while getting a glimpse into the future.
Are you ready for a close encounter with the amazing world of modern materials?
Strange Matter will challenge your perception and show you physical rule-breakers—from magnetic liquids to morphing metals and microscopes to massive multi-object touch tables.
Observe and explore the touch, texture, magnification and movement of these strange but familiar things.
Exhibit Samples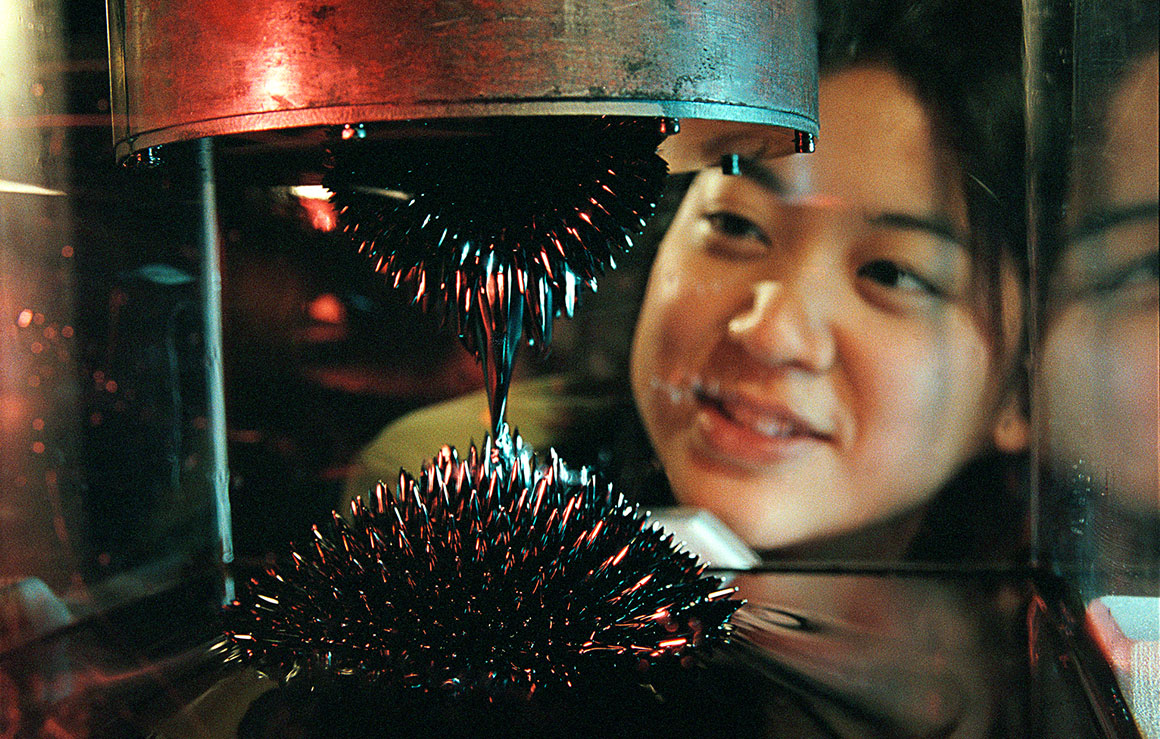 Amazing Magnetic Liquids—Explore the remarkable properties of these materials and discover how their unusual micro-structure makes them useful in all kinds of places—from your laundry room to the operating room.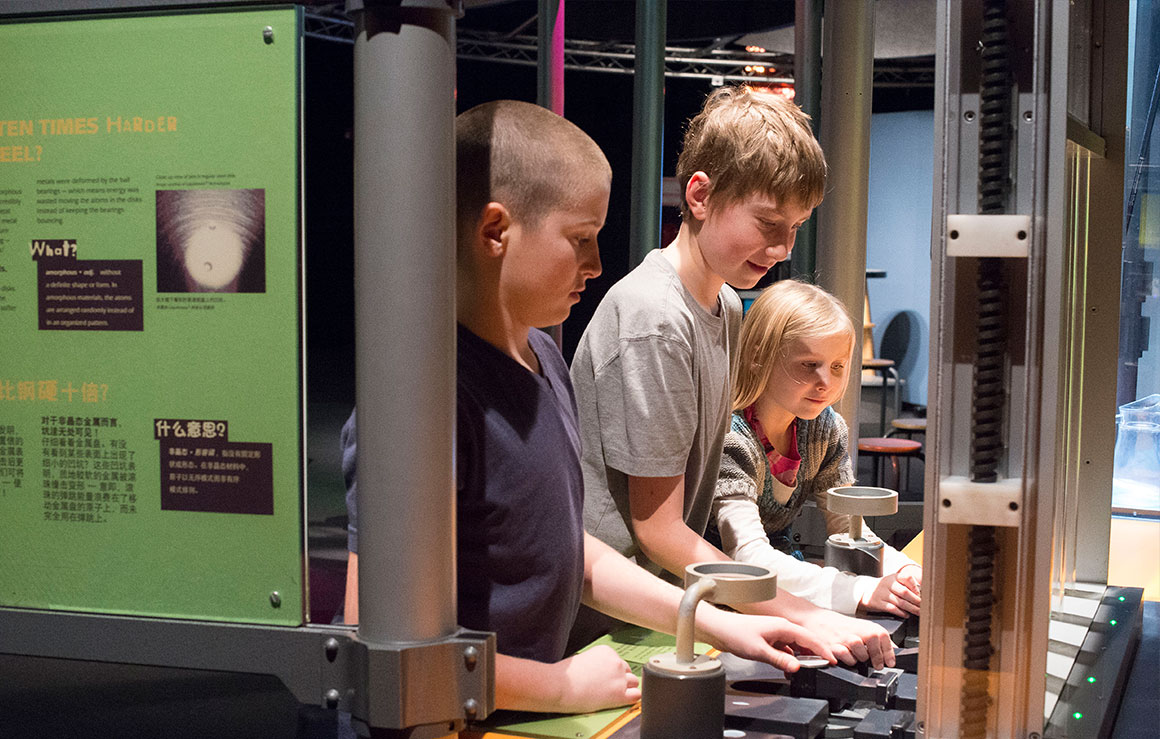 Amorphous Metal—Meet the future of metals. The unusual structure of amorphous alloys makes them incredibly hard. Drop one ball bearing on a platform made of amorphous metal and another on a platform made of metal with a normal crystalline atomic structure. The result is astounding: while one ball behaves in an expected fashion, the other bounces for an unexpectedly long time.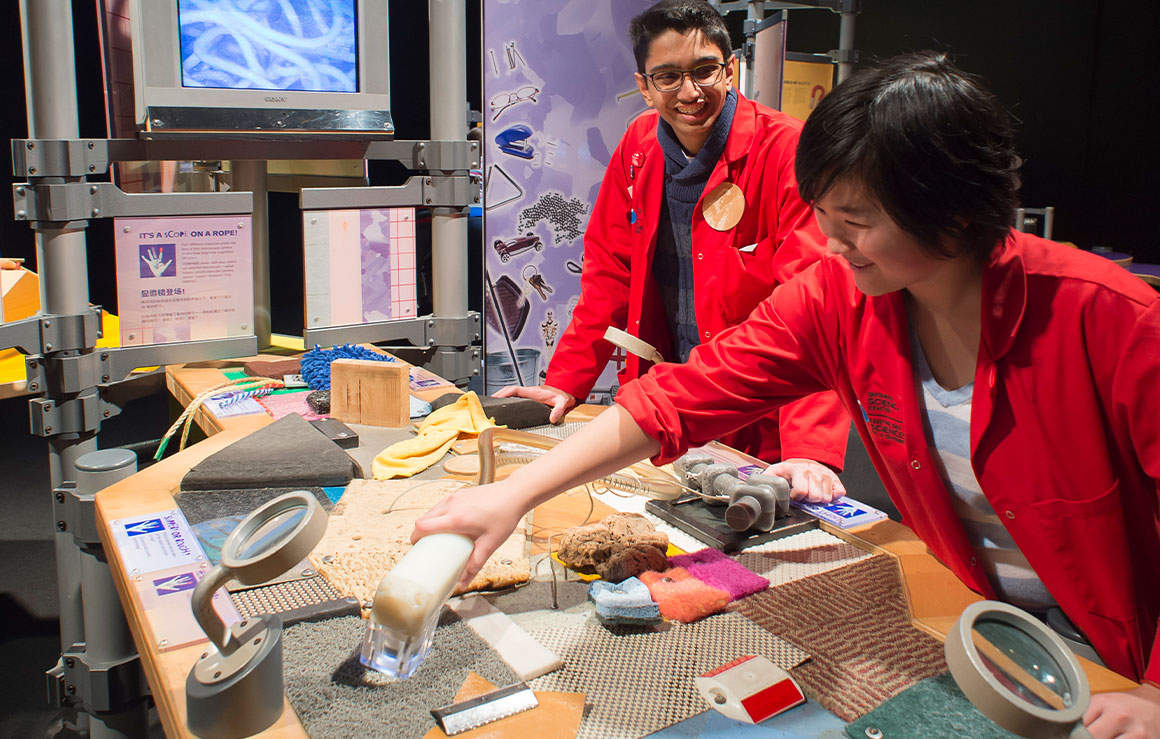 Touch Table—At our touch tables, you can join curious children of all ages in discovering materials through hands-on experimentation. This area offers a variety of experiences involving texture, colour and other properties of materials, and provides an assortment of instruments to help users explore. "Tumble tubes" give children the chance to invert columns containing various mixtures, helping them learn about the nature of granular and liquid behaviour.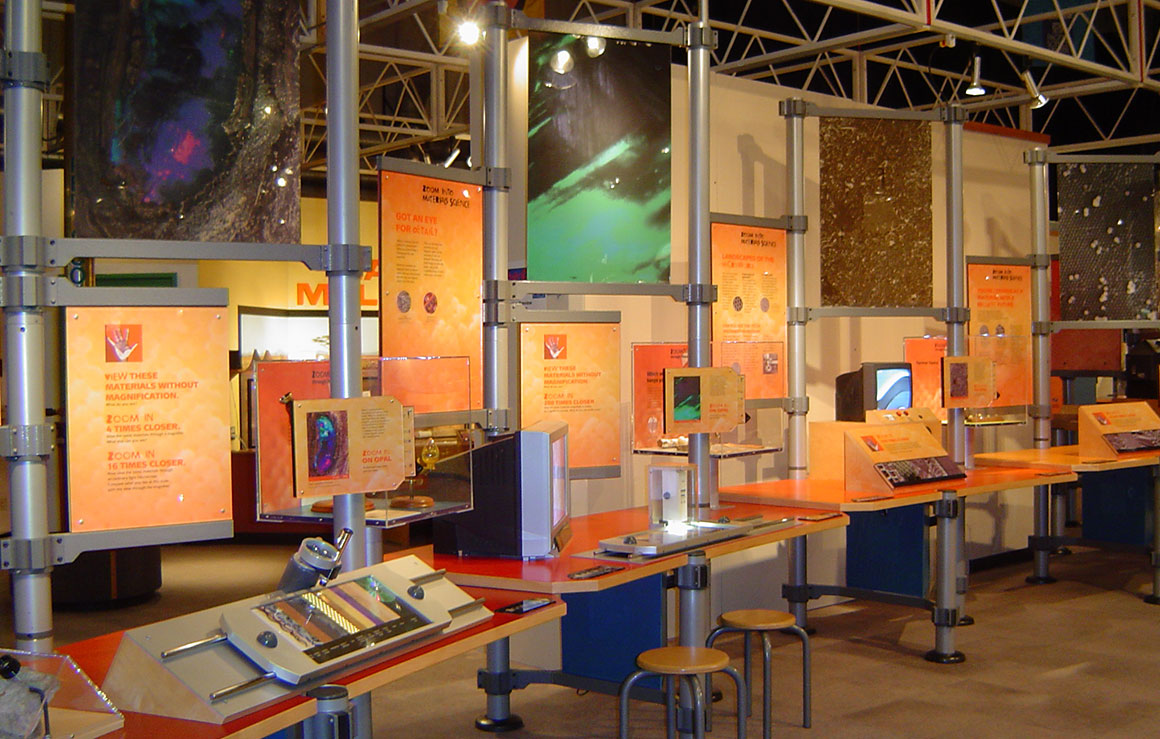 Zoom!—Some things seem smooth to the naked eye, but what if you could get a much closer look? Zoom from the macro to the nanoscale and find out how scientists "feel atoms" using atomic force microscopes.
Rental Information
Exhibition Features
Requires a display area of 139–185 sq. m. (1,500–2,000 sq. ft.)
Flexible design to accommodate many types of display areas
Multi-station interactive exhibits
Includes education and programming guidebook
Includes maintenance and technical manual
Bilingual (English/French)
Terms of Rental
Our team provides expert installation, project management and continuous support throughout the run of the show.
Terms of rental include:
A one-person installation and takedown coordination crew from the Ontario Science Centre
A maximum of five working days each for complete installation and takedown
Host institution provides a minimum of five technicians on-site for installation and takedown
Rental Cost
Contact us | 416-696-3222