The Ontario Satellite Reef is part of the worldwide Crochet Coral Reef Project by Christine and Margaret Wertheim and the Institute For Figuring.
Help us build it!
The Ontario Science Centre is honoured to become the permanent home of the Ontario Satellite Reef as part of the global Crochet Coral Reef project. We're building both a virtual satellite reef as part of an online community as well as a physical art installation on the floor of the Centre.
Through the Wertheims' Crochet Coral Reef project, people all over the world are coming together to create artistic simulations of coral reefs—joining community activism and environmental awareness with mathematics and science. Since the project began in 2005, more than 10,000 people from around the world have crocheted 40-plus Satellite Reefs.
Help us create a brand new Satellite Reef
We invite you to help us create a new Canada-based crochet coral reef and explore the beauty, science and vital importance of coral reefs:
Learn how to crochet coral
Crochet coral pieces and share your progress online
See what others are creating and watch the virtual reef take shape
Explore math and environmental activism with people from around the world
When ready, we'll ask contributors to send us finalized pieces for the on-site display

You'll be able to visit your crochet creations at the Science Centre—and see your name on a list of contributors—as part of our official Satellite Reef creation. For more details as the project evolves, follow us on our social media channels.
Learn more about the project
---
"Coral Forest" Photo: Margaret and Christine Wertheim and the Institute For Figuring. Coral Forest at Lehigh University Arts Galleries (PA). Photo courtesy LUAG by Stephanie Veto.
CIBC | Lead Sponsor, Crochet Coral Reef travelling exhibition and the Ontario Satellite Reef.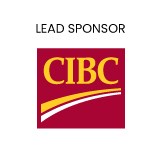 The Crochet Coral Reef is presented in partnership with Margaret and Christine Wertheim and the Institute For Figuring.