Science is everywhere, and learning can happen anywhere.
Do you miss the experience of interacting with our hosts and educators? Now you can connect with them online during our regular Facebook Live events like our interactive all-ages Q&A series Ask a Scientist, led by Science Centre hosts.
Check out the first item on our main Facebook feed on the scheduled date and time.
Join us on September 23 at 2 p.m. to discover why having a variety of plant and animal life is so important to the environment and find out what biodiversity looks like in the Greater Toronto Area.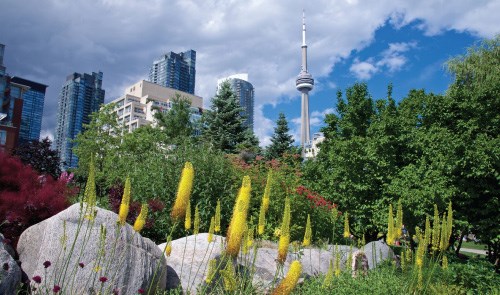 If you miss them live, don't worry. Watch recordings of past events below.
Ask an Astronaut: Jeremy Hansen
Paper Planes
The Science of Sound
Indigenous Star Stories
Ask a Scientist: Emma Holder
Ask a Scientist: Sarah Mazrouei
World Bee Day 2020
Ask a Scientist: Justin Persaud
Ask a Scientist: David Yun
Spring in Ontario
50th Anniversary of Earth Day
In celebration of Earth Day's 50th Anniversary, we asked researchers, innovators and climate activists from across Canada to share their most pressing concern about the state of the Earth and what actions individuals can take to make a difference.