Support your students​'​ problem-solving abilities and skill development
Dig deep into inquiry- and problem-based learning with your students using the STEM Education Toolkit and the United Nations' Sustainable Development Goals (SDGs). The outline below is intended for teachers delivering the Ontario Curriculum to students in Grades 6 to 8; however, the Toolkit can also be adapted for use with any grade level.
How to use this toolkit:
Identify a topic of interest or relevance based on the UN's SDGs in order to contextualize the Problem-based Design Project for students.
Prepare students for the Design Project by having them complete two or three Skill Challenges of your choice.
Support students as they complete the Design Project by helping them:

Design innovative solutions
Create and test prototypes
To support teachers and students through this learning experience, this Toolkit includes: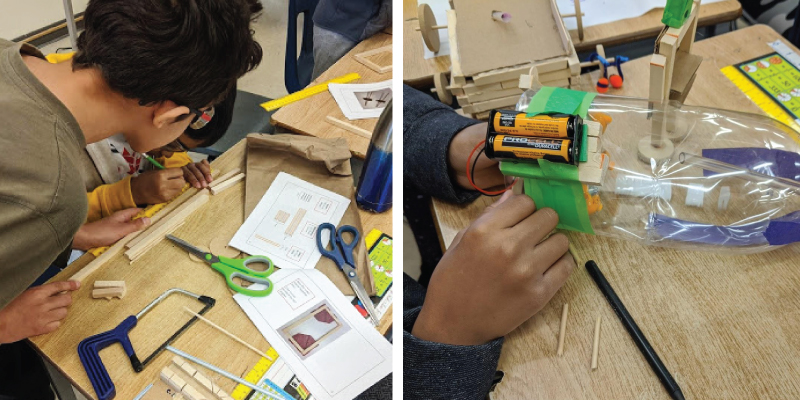 1. The United Nations' Sustainable Development Goals
In 2015, the United Nations adopted 17 SDGs with the aim of addressing and tackling 17 global issues by 2030. These goals represent a call-to-action for teachers, students and other people of all ages to create a better future together. To learn more, visit the United Nations' website.
To complete the Problem-based Design Project, select one SDG. Choose a goal based on curriculum connections and your students' interests. For example, you could explore and improve your local community by focusing on Goal 11: Sustainable Cities and Communities.
View the curriculum connections for more detailed grade- and subject-specific connections.
2. Skill Challenges
Support students' skill development by selecting two or three skill challenges based on grade-specific curriculum connections, available materials and your students' interests. Low-tech challenges are available and have been indicated below.
Note: Connections to the Grade 5 curriculum have been included to accommodate educators who teach split-grade classes.
3. Problem-based Design Project
Learn more about your chosen SDG through a Problem-based Design Project. Using the lesson plans, guide students through the design of innovative solutions to problems relating to the selected SDG, and help them create prototypes to model the solutions they have designed. Over the course of 5 lessons, students will:
Lesson 1: Learn about the inquiry topic and select a focus for an innovation design.
Lesson 2: Share prototype ideas with the class, receive feedback and make design improvements.
Lesson 3: Improve design based on feedback, create a new sketch, list needed materials and produce a task list to divide the work.
Lesson 4: Transform design sketch into a tangible prototype.
Lesson 5: Share project by "selling" prototype idea to a panel of peer entrepreneurs.
Access the entire STEM Education Toolkit to view and download lesson plans, instructional slides, curriculum connections and worksheets.
---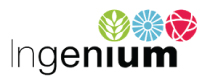 The STEM Education Toolkit was developed in collaboration with Ingenium.
This project was made possible through the financial contribution of the Ontario Ministry of Education and the Government of Canada under the Canada–Ontario Agreement on Minority-Language Education and Second Official-Language Instruction, 2013-2014 to 2017-2018.
Note that the content is binding only on its authors and does not necessarily reflect the views of the Ontario Ministry of Education or the Government of Canada.