Looking Forward
2021 marked the final year of the Weston Youth Innovation Award (WYIA)—but the Science Centre's commitment to Canadian youth continues! 
Equipped with over a decade of valuable learnings, our team is taking this opportunity to reassess and modernize our approach to recognizing youth innovation. Celebrating Canadian youth while meeting their unique needs continues to be a top Science Centre priority.
It is our hope that our future initiatives will have as great an impact as the original WYIA program, which has had an overwhelmingly positive effect on Canadian science and education.
We are grateful to the Weston Family Foundation for its longstanding funding of this special program, as well as for its continued support of the Science Centre.
Supporting and Celebrating Canadian Youth in STEM
From 2009 to 2021, the Ontario Science Centre and the Weston Family Foundation celebrated young Canadian innovators through the annual Weston Youth Innovation Award.  During the course of the program, we recognized 61 winners and finalists.
Over the years, hundreds of youth applied for this increasingly popular annual award. From British Columbia to Newfoundland and Labrador, all the way up to Yukon, our WYIA jury had the honour of receiving applications from Canadian youth from across the country.
With the Weston Family Foundation's generous support, the Science Centre continuously worked to improve the reach and impact of the WYIA program. This included offering larger prize amounts, increasing media coverage to promote visibility and creating a mentorship program that connected WYIA finalists with past winners and leaders from STEM-oriented organizations.  
Meet the 2021 Award Winners
The Ontario Science Centre is proud to present the 2021 Weston Youth Innovation Award to six enterprising teens from across Canada.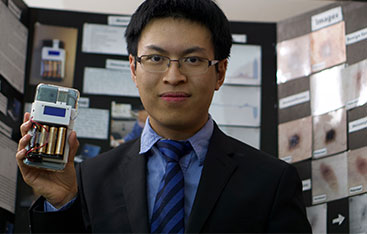 First-Place Winner: Andrew Pun (18, Scarborough ON)
Andrew created Polarderm, a 3D smartphone camera attachment and AI web app that identifies seven types of skin lesions, including melanoma and basal cell carcinoma. By combining polarized dermoscopic technology and AI, Polarderm provides an accessible, low-cost option for early detection of skin cancer.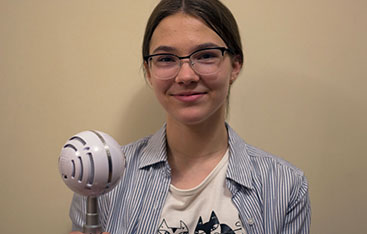 Second-Place Winner: Catherine Makarytchev (15, Vaughan ON)
Determined to make recycling easier and more accessible, Catherine set out to develop a unique new method for sorting recycled materials using sound. Her machine-learning system identifies different materials such as plastic, paper and aluminum based on the sound each item makes when it falls into a bin.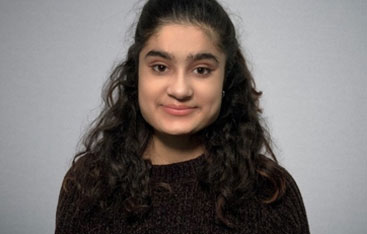 National Finalist: Alishba Imran (18, Mississauga ON)
During a service trip to India, Alishba learned about the serious problem of counterfeit medications in developing nations. In response, she developed Honestblocks, a Blockchain solution for tracking medications as they move throughout the supply chain. Alishba has partnered with major tech and pharma companies to validate and expand her project, which she hopes to pilot in India.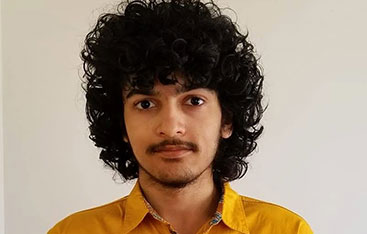 National Finalist: Saptarshi Bhattacherya (17, Fort McMurray AB)
Saptarshi developed VADAR, an attachment for eyeglasses that provides real-time transcription of conversation using speech recognition technology and AI. With this innovation, Saptarshi hopes to provide a useful communication tool for people living with hearing loss.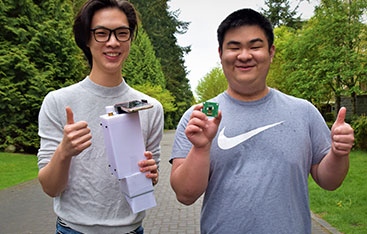 National Finalists: Tienlan Sun and Daniel Fan (both 17, Vancouver BC)
Inspired to help their relatives in developing regions gain access to eyecare, Tienlan and Daniel invented TeleAEye. This low-cost smartphone tool combines fundus photography with AI to diagnose eye disease. With a low production cost of just $10, TeleAEye has the potential to expand eyecare access even in remote locations. Tienlan and Daniel plan to partner with telemedicine companies, local non-profits and eye doctors to provide TeleAEye to as many people as possible—at no cost.
About the Weston Family Foundation
The Weston Family Foundation's (formerly The W. Garfield Weston Foundation) more than 60 years of philanthropy has taught that there's a relationship between healthy landscapes and healthy people. That's why it champions world-class health research and innovation with the same passion that it supports initiatives to protect and restore biodiversity on unique landscapes. The Foundation takes a collaborative approach to philanthropy, working alongside forward-thinking partners to advance Canada and create lasting impacts. It aspires to do more than provide funding, but also to enable others to find transformational ways to improve the well-being of Canadians.