The 2021 competition is now closed. We will be announcing winners in the spring.
Other people talk about making the world better. You did something. 
Could you be our 2021 award winner?
Presented annually, the Weston Youth Innovation Award recognizes and honours young Canadian innovators who are making a difference. It provides students aged 14 to 18 a unique way to share their ideas to a much larger audience! Interested? Why not tell us about your accomplishments? You could be the next Weston Youth Innovation Award winner.
The award is generously funded by the Weston Family Foundation.
This Year's Prizes
$15,000 first-place prize
$8,500 second-place prize
$3,500 each for up to three additional finalists
Your project will also be featured in an Ontario Science Centre exhibit.
Who is Eligible?
We look for individuals or groups who:
Are between the ages of 14 and 18
Have used science and/or technology as the basis for developing creative and innovative ideas aimed at solving real-world problems
Put their ideas into action, and as a result, have had a positive impact either in their own community or on a broader scale.
Download a copy of the full 2021 Rules and Regulations.
How to Apply
The deadline for submitting your application is Friday, February 12, 2021 at midnight 11:59 ET.
Send us a short email expressing interest and describing why you think you should receive the award (maximum 200 words). If you qualify, we'll be in touch with a link to the online application form.
For the application process, you'll need to provide a short essay describing your work, references and a one-minute video pitching your project to the judges!
What are the prizes?
In addition to the cash prizes above, the winner's work will be featured in a professional animation on display in the Weston Family Innovation Centre at the Ontario Science Centre in Toronto. It will also be posted on this website, in order to inspire other youth to think, work and collaborate in new ways .
Meet the 2020 Award Winners
The Ontario Science Centre was proud to present the 2020 Weston Youth Innovation Award to five enterprising teens from across Canada.


---
Meet the Winners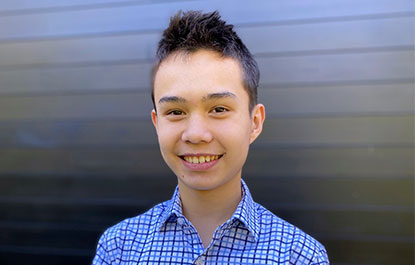 First-Place Winner: Ethan Chan (15, Victoria BC)
Ethan created a device that monitors and records kidney disease data. The device uses photon-based colour measurement and machine learning to provide accurate digital readings and improve on traditional urinalysis test strips. It also has the potential to help researchers gather large sets of more precise data in their battle against rare kidney diseases.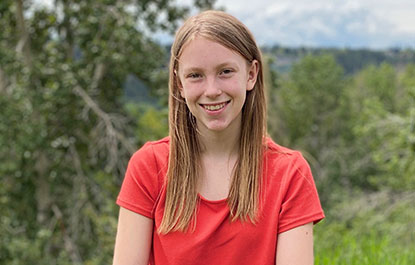 Second-Place Winner: Nora Keegan (14, Calgary AB)
At age 9, Nora set out to discover why her ears hurt when she used the hand dryers in public washrooms. Now 14, she has logged countless hours doing on-site testing and analyzing data, eventually determining that some devices operate at a volume higher than 110 decibels, presenting a very real risk to young children's hearing. Her results have been published in Paediatrics & Child Health, and she has met with manufacturers to raise awareness about the problem.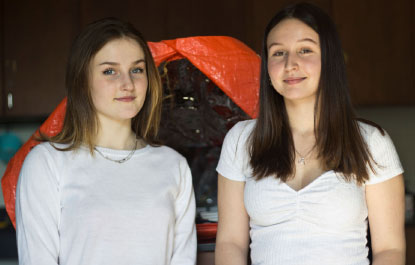 National Finalists: Pasha Jones and Adrianna Vutrano (both 16, Pincourt QC)
Concerned about the homelessness crisis, Adrianna and Pasha developed a solution that would help people survive harsh Canadian winters on the streets. The result is a 2 kg backpack fashioned from materials bought at a local hardware store for under $20. The pack expands like an accordion, creating a 2-metre, thermal-lined shelter.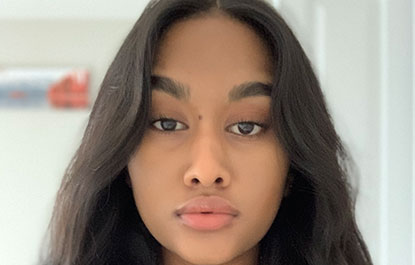 National Finalist: Nethra Wickramasinghe (17, Sudbury ON)
Helping support those with mental illness is a cause close to Nethra's heart, especially with the prevalence of anxiety and depression among teens. She spent over three years developing a wearable device that alerts its user to physiological changes associated with depressive and anxiety disorders. The device then connects with an app that uses biofeedback and cognitive behavioural therapy to provide support.
---
The 2020 Review Panel
Lisa Cole, Director of Programming, K2I Academy, Lassonde School of Engineering, York University
Dr. Mary Jane Conboy, Chief Science Officer, Ontario Science Centre
Dr. David Cramb, Dean, Faculty of Science, Professor, Department of Chemistry and Biology, Ryerson University
Dr. Eugenia Duodu, Chief Executive Officer, Visions of Science
Dr. Marc Nantel, Vice-President, Research, Innovation and Strategic Initiatives, Niagara College Canada
Janis Peleshok, Board of Trustees, Ontario Science Centre
Dr. Gabby Resch, Post-Doctoral Researcher, Synaesthetic Media Lab, Ryerson University
The Weston Youth Innovation Award is generously supported by the Weston Family Foundation and is administered by the Ontario Science Centre.