The artists behind Crochet Coral Reef
The Crochet Coral Reef project was created by sisters Margaret Wertheim and Christine Wertheim, who are also co-directors of the project's host organization, the Institute For Figuring, in Los Angeles. 
The Wertheims have created Crochet Coral Reef exhibitions for more than 20 museums and galleries internationally, and together they are the authors and editors of the Crochet Coral Reef book.

About Margaret Wertheim
Margaret Wertheim is an internationally recognized writer, artist and curator. Focusing on the interconnected relationships between science, art, culture, crafting and community STEM engagement, her honours include the Scientia Medal for Science Communication (Australia), and the American Association of Physics Teachers prestigious Klopsteg Award for "conveying the excitement of physics." 
Ms. Wertheim is the author of six books, including a trilogy about the cultural history of physics, and has written for publications ranging from The New York Times to New Scientist. Before moving to the USA in 1991, she conceived, wrote and co-directed Catalyst, a six-part television science series aimed at teenage girls. 
---
Christine Wertheim is a poet, performer, artist, critic, curator and collaborator. She has a PhD in literature and semiotics and is a faculty member at the California Institute of the Arts in the Department of Critical Studies, where she teaches courses on art+feminism, pataphysics, nonsense and rubbish. 
Christine has authored and edited eight books, including three poetic suites and three literary anthologies. She is a former director of the CalArts MFA Writing Program and has written for many magazines, including X-TRA and Jacket. 
christine-wertheim.com

Photo Credit: Bleached Reef (detail), by Margaret and Christine Wertheim and the Institute For Figuring, featured at 2019 Venice Biennale. Image by the Institute For Figuring.
---
CIBC | Lead Sponsor, Crochet Coral Reef travelling exhibition and the Ontario Satellite Reef.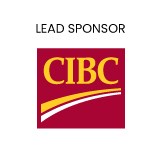 The Crochet Coral Reef is presented in partnership with Margaret and Christine Wertheim and the Institute For Figuring.