Thank you for your commitment and generous donation of time and effort.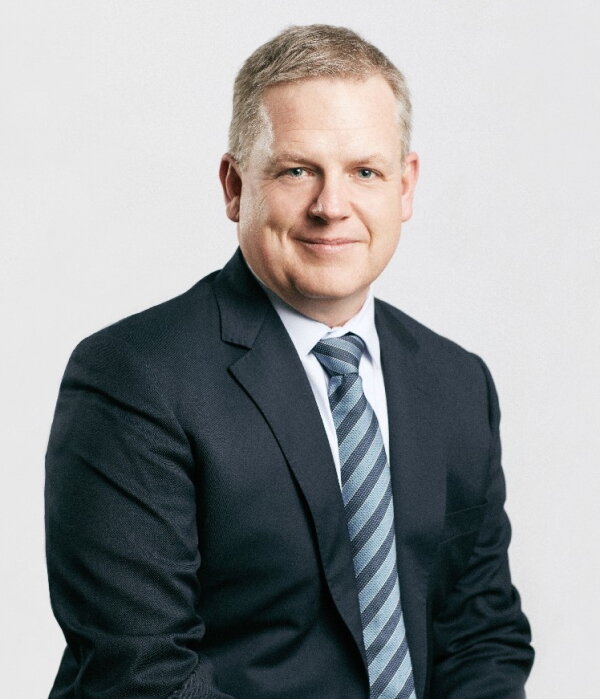 Neil McLaughlin, Chair
Group Head
Personal & Commercial Banking
RBC
As Group Head, Personal & Commercial Banking at RBC, Neil McLaughlin is responsible for RBC's banking businesses in Canada and the Caribbean, including personal and commercial financial services, credit cards and payments, digital solutions, as well as RBC's sales and branch distribution, operations and advice centres. Together with other members of group executive, Mr. McLaughlin is responsible for setting the overall strategic direction of RBC.

In 2020, Neil was appointed chair of the Canadian Bankers Association's executive council and currently serves on the board of the Children's Wish Foundation, Ontario chapter. He holds a Bachelors of Commerce degree and an MBA and lives in Toronto with his wife and their two children.
COUNCIL
JOHN CARMICHAEL
CEO and Registrar, Ontario Motor Vehicle Industry Council
DAVE FREDERICKSON
EVP Sales & Strategic Business Solutions, Long View Systems
ALLAN KIMBERLEY
Corporate Director
BERNADINE LEUNG
Managing Director, Enterprise Strategic Client Group, RBC
KEN MACDONALD
Past Vice-President and General Manager, Discovery Networks
BAMBINA MARCELLO
Head of Business Development, Check Point Software Technologies Ltd.
SUSAN NICKERSON
Partner, Torys LLP
ZOE NUTTEN
Chief People Officer, WSP Canada
SUMIT OBERAI
Senior Vice President - Digital Technology, RBC
CHRIS TAMBAKIS
Chief Executive Officer, North America, Adgar Canada
ANDY THEOPHYLACTOU
Director, Scale Channel, Telco and Surface
Global Partner Solutions, Microsoft Canada

JOHN TORY
Senior Vice President, Business Development & Government Relations, Dexterra Group